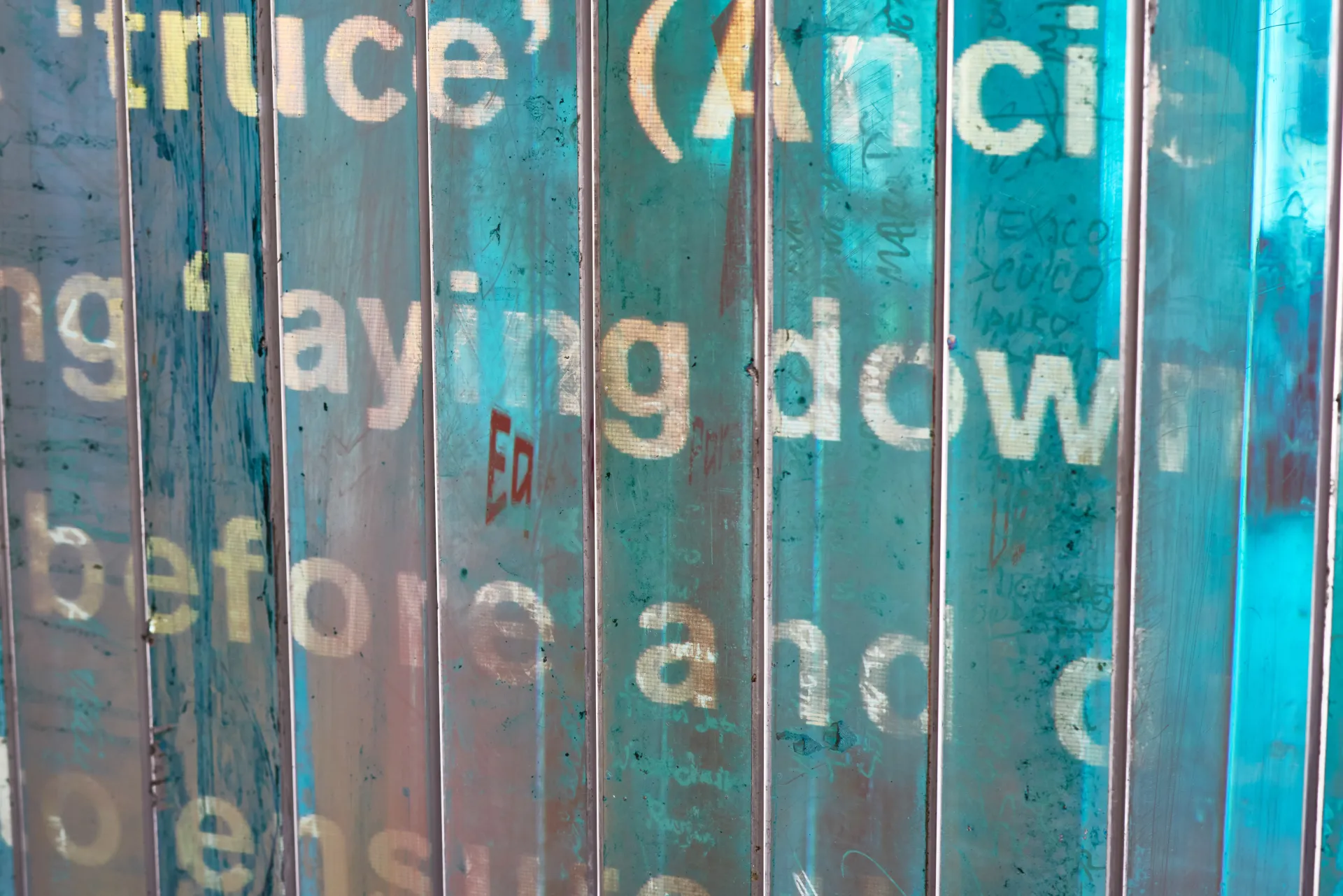 S P E C T R E
The Olympic Truce Wall


"Since the 9th Century BC a truce has been called for the Olympic Games, to allow safe travel to and from the event. In these modern times, the Truce Wall, or Peace Wall, as it is sometimes known, shows the commitment of the International Olympic Committee to inspire peace through sport. All athletes, trainers and staff taking part in the games are invited to sign their name or leave messages on the peace wall, to show their support for the Truce.
       
Each 'totem' was made by welding a large steel 'clamp' to hold each of the sheets of acrylic in place. This steel piece also held waterproof lights to illuminate the wall at night. They were fabricated and assembled at our workshop, and then transported to the Olympic Park to be lowered into place. The edges of the acrylic were coated in dichroic film, meaning the totems seemed to change colour as you moved around them. Each totem also bore a message or symbol of the games – many of them quotes by school children.
       
Between the Olympic and Paralympic games we removed the front and rear panel of each totem, to allow for the new Paralympic-branded messages and symbols to be installed, and proved the Paralympic athletes with a fresh surface to sign."
Mike Smith Studio
London (2012)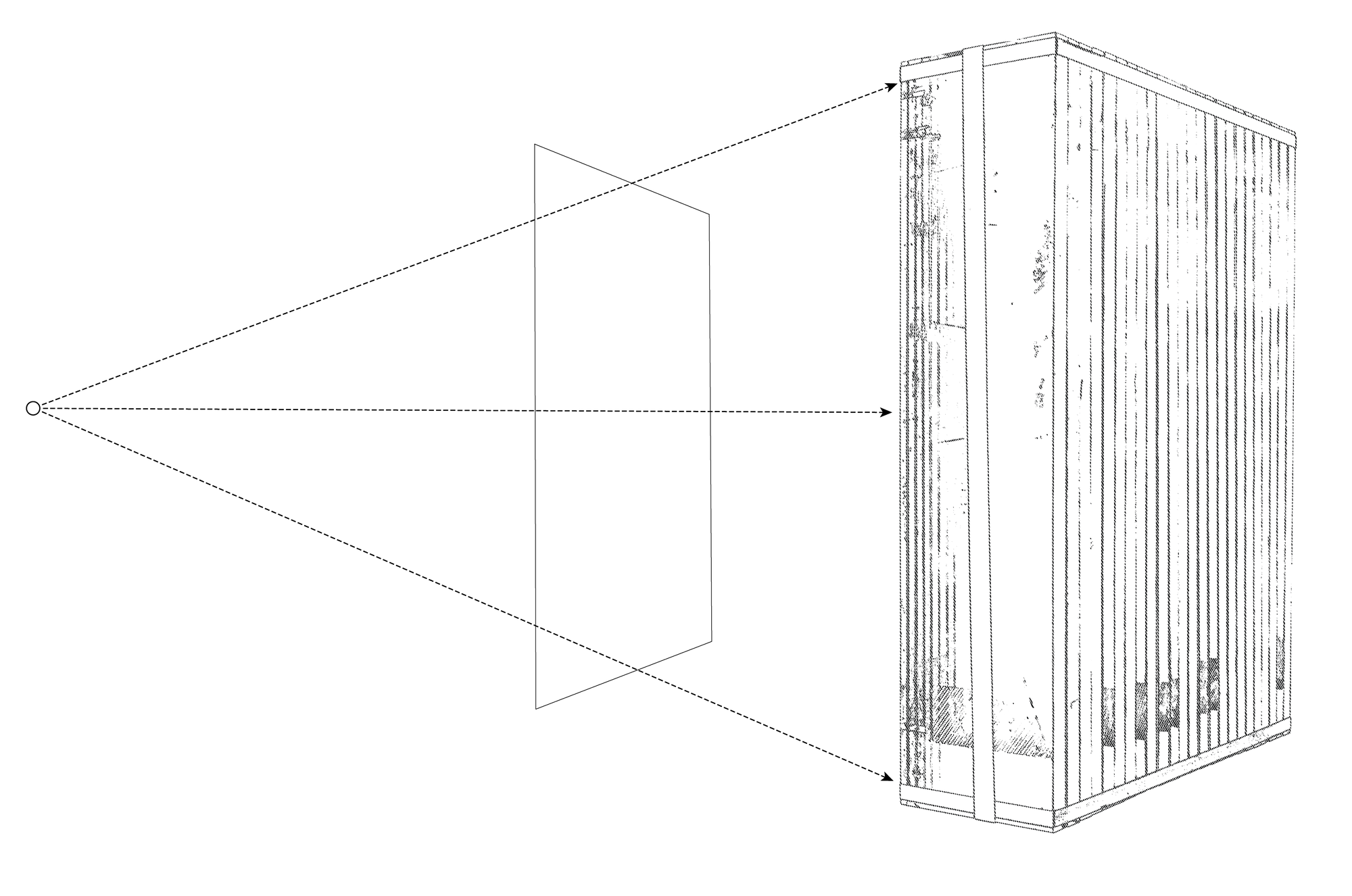 Material:
24 signed Sheets of Acrylic Perspex (Remains of the original 2012 Olympic Truce Wall, London), coated in Dichroic Film, held together with Blue Ratchet Straps (1,80 m x 2.50 m x 0.58 m)
Video Loop (Text) / 4:34min
---
S P E C T R E
SPECTRE was made in collaboration with Alicja Rogalska.
Together we wrote the following text. It was projected onto the remains of the 2012 Olympic Truce Wall, which a friend of mine had found in the trash:
"The Olympic Truce is a tradition originating from Ancient Greece that dates back to the 8th century BC. A 'truce' (Ancient Greek: ékécheiria, meaning 'laying down of arms') was announced before and during the Olympic Games to ensure the host polis was not attacked and athletes and spectators could travel safely to the Games and peacefully return to their respective countries. The Olympic Truce was revived in 1992 by UN resolution 48/11 of 25 October 1993.
The idea is represented by the Olympic Truce Wall, which in 2012 was made from heavy sheets of acrylic perspex, measuring 250cm x 58cm x 7.5cm. Each sheet is coated in dichroic film, which causes visible light to be split up into distinct beams of different wavelengths (colours).
During the Olympic Games it was signed by athletes and important public figures, a symbolic gesture to transcend borders and differences in favour of a more equal and peaceful world. After the games it was meant to be displayed in the new Olympic Museum in London. However, this museum was never built and the wall was discarded.
In 2007 Tessa Jowell, the culture secretary and Olympics minister, announced a temporary diversion of a further £675 million of Lottery money from arts and charity funds toward the Olympic Games. The total budget for the 2012 Games exceeded £9bn. The diverted arts and charity funding totalling £2.2bn was never repaid.
In 2012, the International Olympic Committee president, the Archbishop of Canterbury and the mayor of London, Boris Johnson all signed the Truce Wall. And so did the Syrian delegation.
I once read an article in 'The World Today' (July 2016) about global leadership. It ended with the statement that 'change is war'. Walls are there to prevent change from happening. I have seen many fragments of the Berlin Wall in various museums and other locations around the world. You can still buy pieces of it at Berlin Schönefeld airport at prices ranging from €4.95 a piece. Considering the actual wall was 155km long, it is possible that all these pieces are originals. Though I still have a suspicion that if all these fragments of the Berlin wall were put together, they would exceed the original in length. Today, at least 65 walls or fences have been completed or are under construction between nations, four times as many as when the Berlin Wall was toppled.
Competition is one of the driving forces in Western Societies. Neoliberalism treats competition as the defining characteristic of human relations - it allows us to distinguish who and what is valuable and to create a hierarchy. Competition is also the most apparent purpose of any sport. Even if you do team sports you still compete against other teams. But if you help your friend in a test at school, that's cheating. Let's compete less and cheat more."
Daniel & Alicja
London, 15.09.2017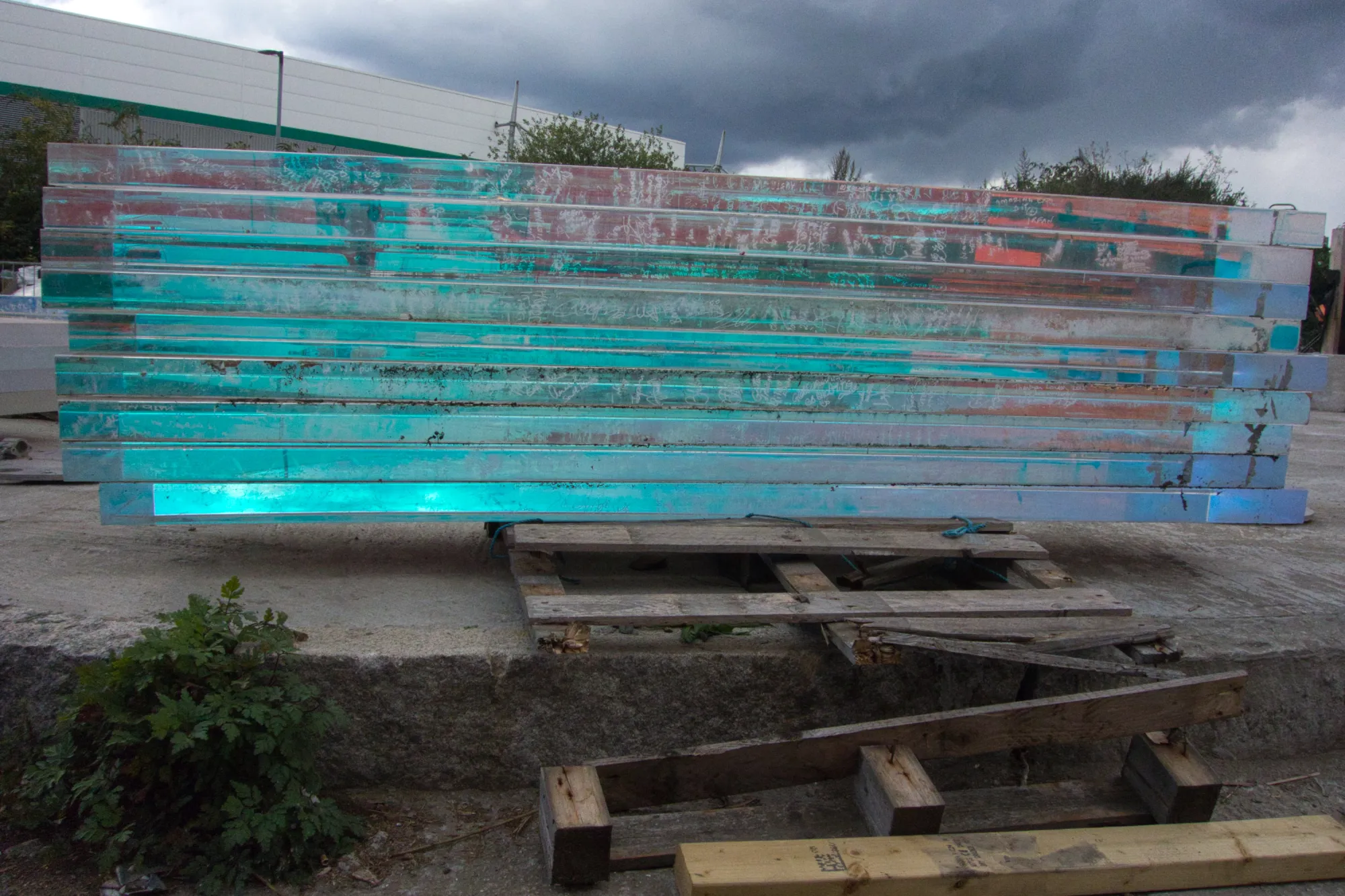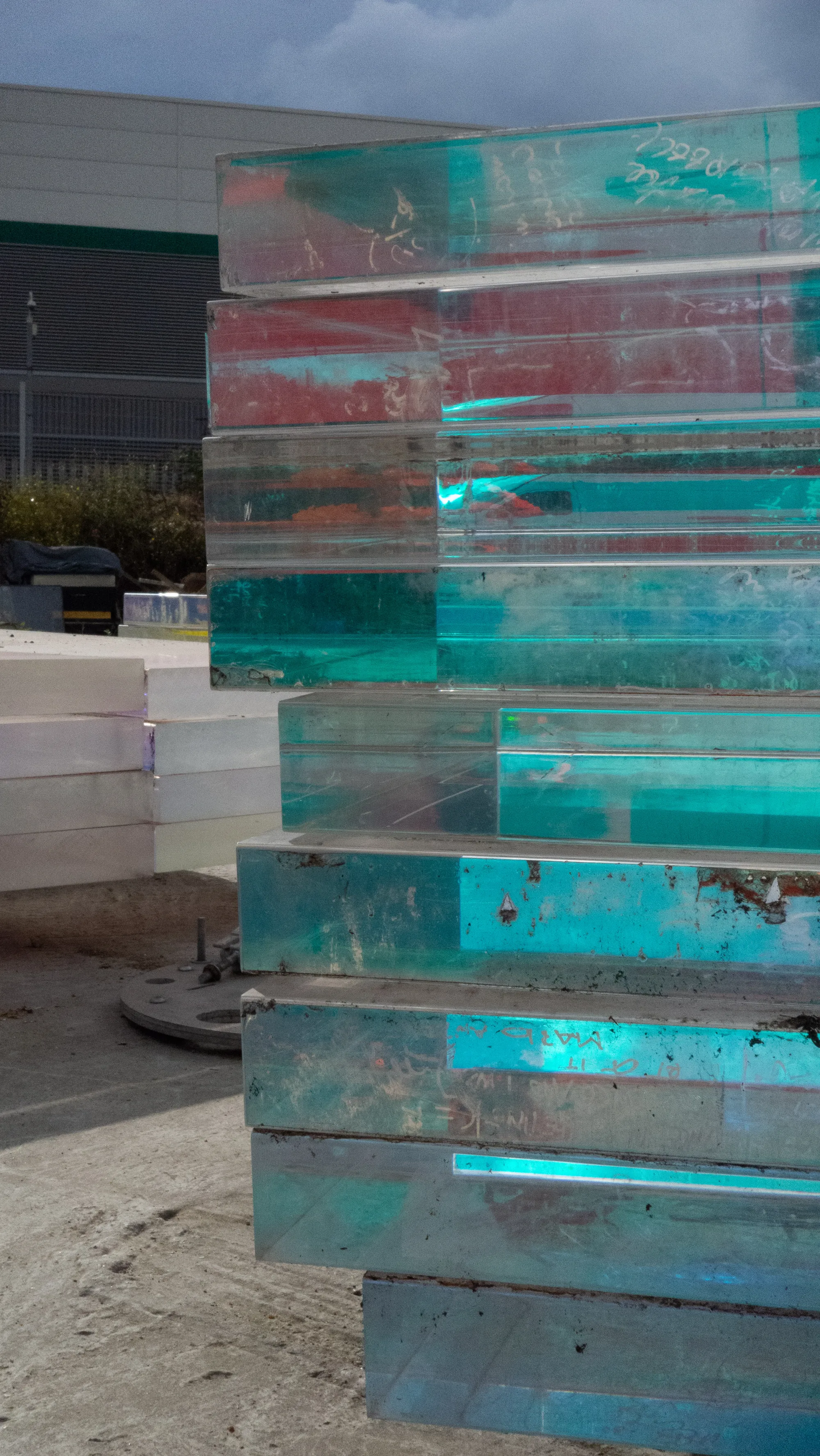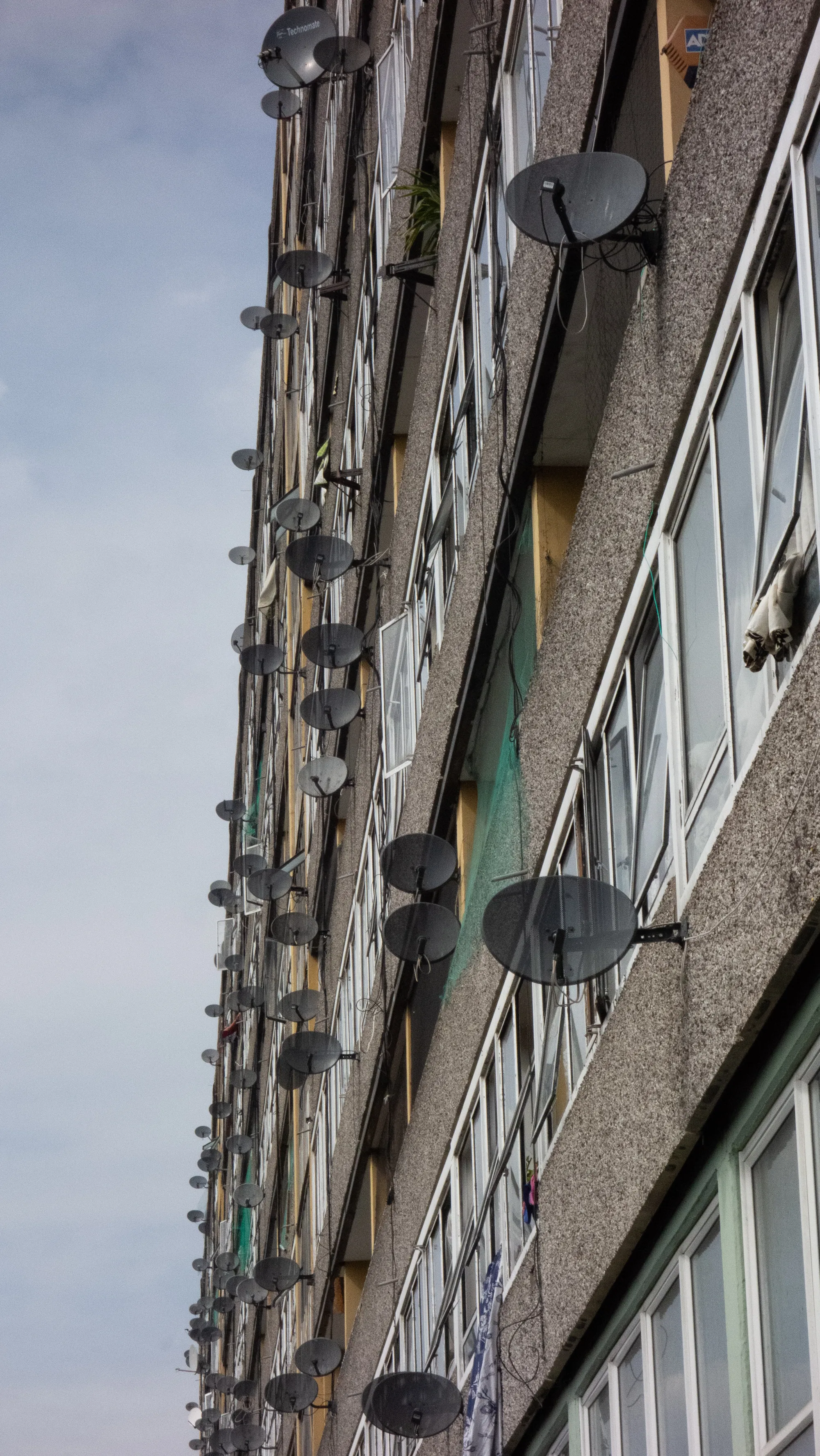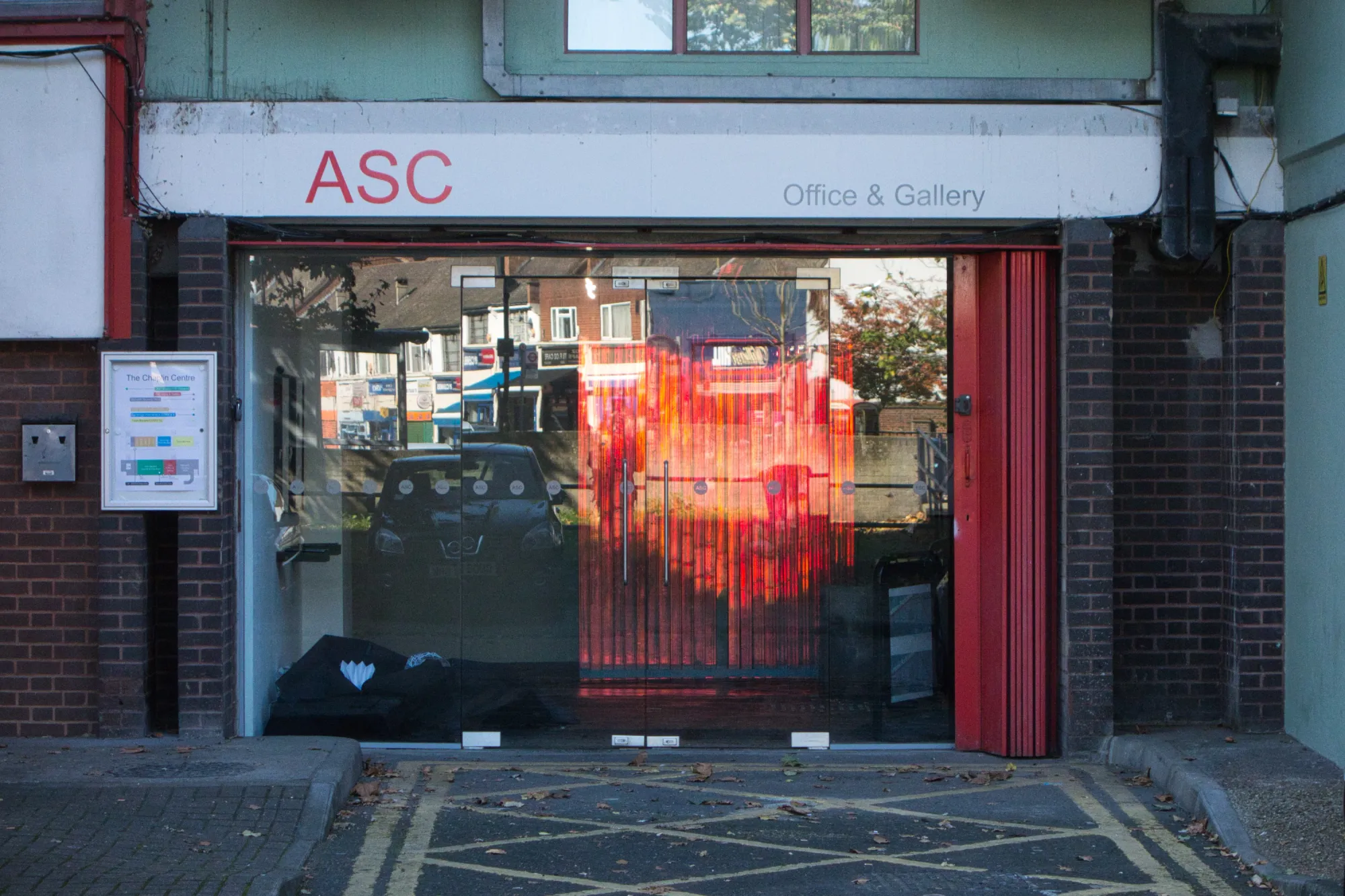 S P E C T R E
Installation View at ASC Gallery
Future Refrains
18.09. - 27.10.2017, ASC Gallery, Elephant and Castle (UK)
An exhibition initiated by Peer Sessions
An exhibition to showcase collaborative practice

Participating Artists:
Alicja Rogalska chose to work with Daniel Dressel
Anita Delaney chose to work with Simon Gerrard
James Ferris chose to work with Paula Linke

With additional new work by: Adam Chodzko and Lindsay Seers

ASC Gallery / The Chaplin Centre
Taplow House, Thurlow Street
London SE17 2DG
United Kingdom