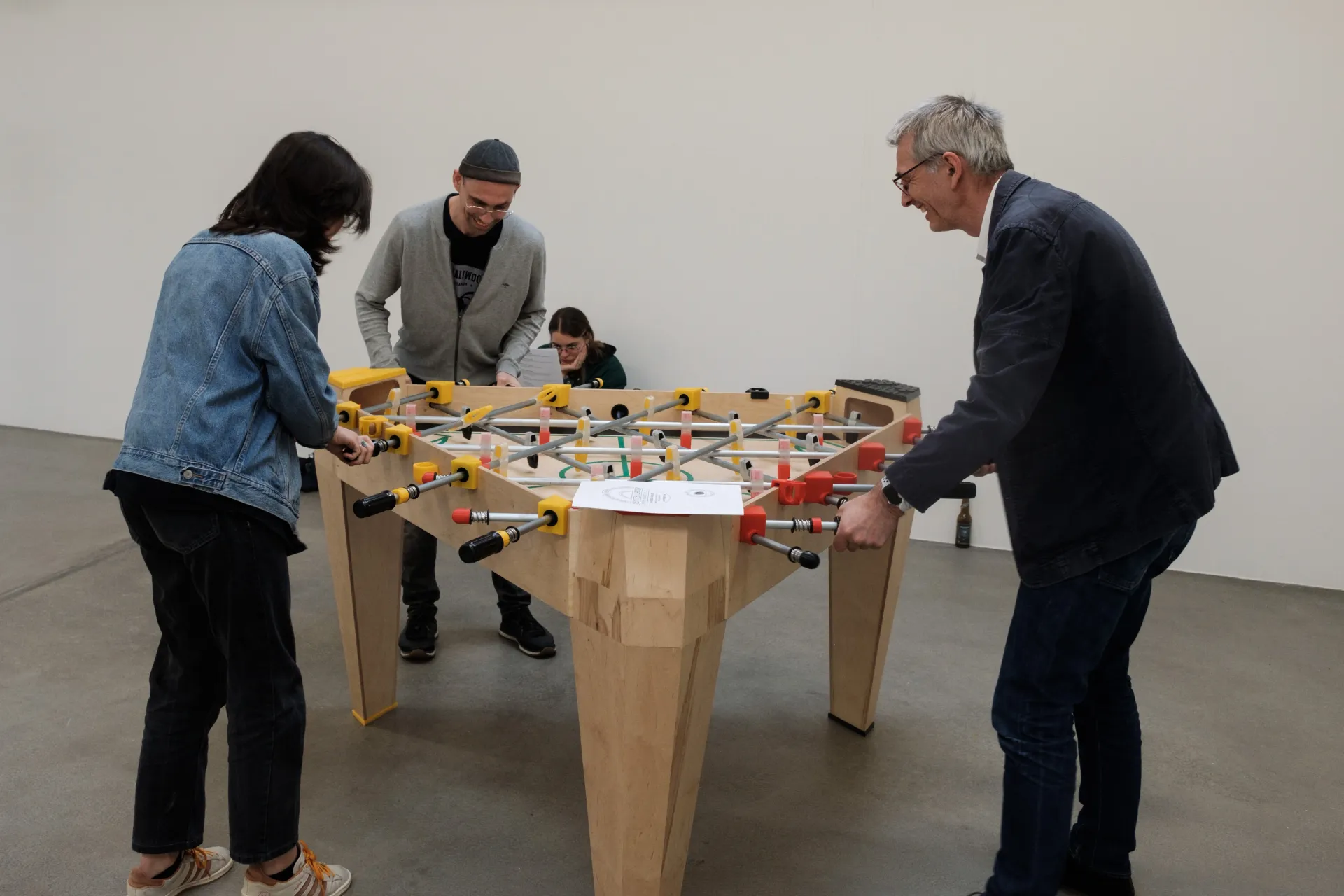 Prototype Politics
Playing games is an activity (and a mode of social interaction) in which social rules are reflected, taught and repeated. I have built a tree-sided version of table football, because I want to challenge some of these rules that we take for granted.
The idea behind Prototype (Politics) is simple: my intention was to subvert a popular game by changing its parameters, in this case table football, so that its players have to renegotiate the rules behind the game. In consequence they'd also have to reconsider the rules behind society: for example competition, teamwork or politics in general.
Table football is a popular game and almost everybody knows it. However, here the original rules do not apply. As a result, players have to discuss among each other and come up with new rules and their own way to play the game. For example they have to decide, if two players are allowed to form an alliance against a third player. What is considered foul play and how to punish it? How to count goals? Can a single player win the game - and if yes, when is the game won?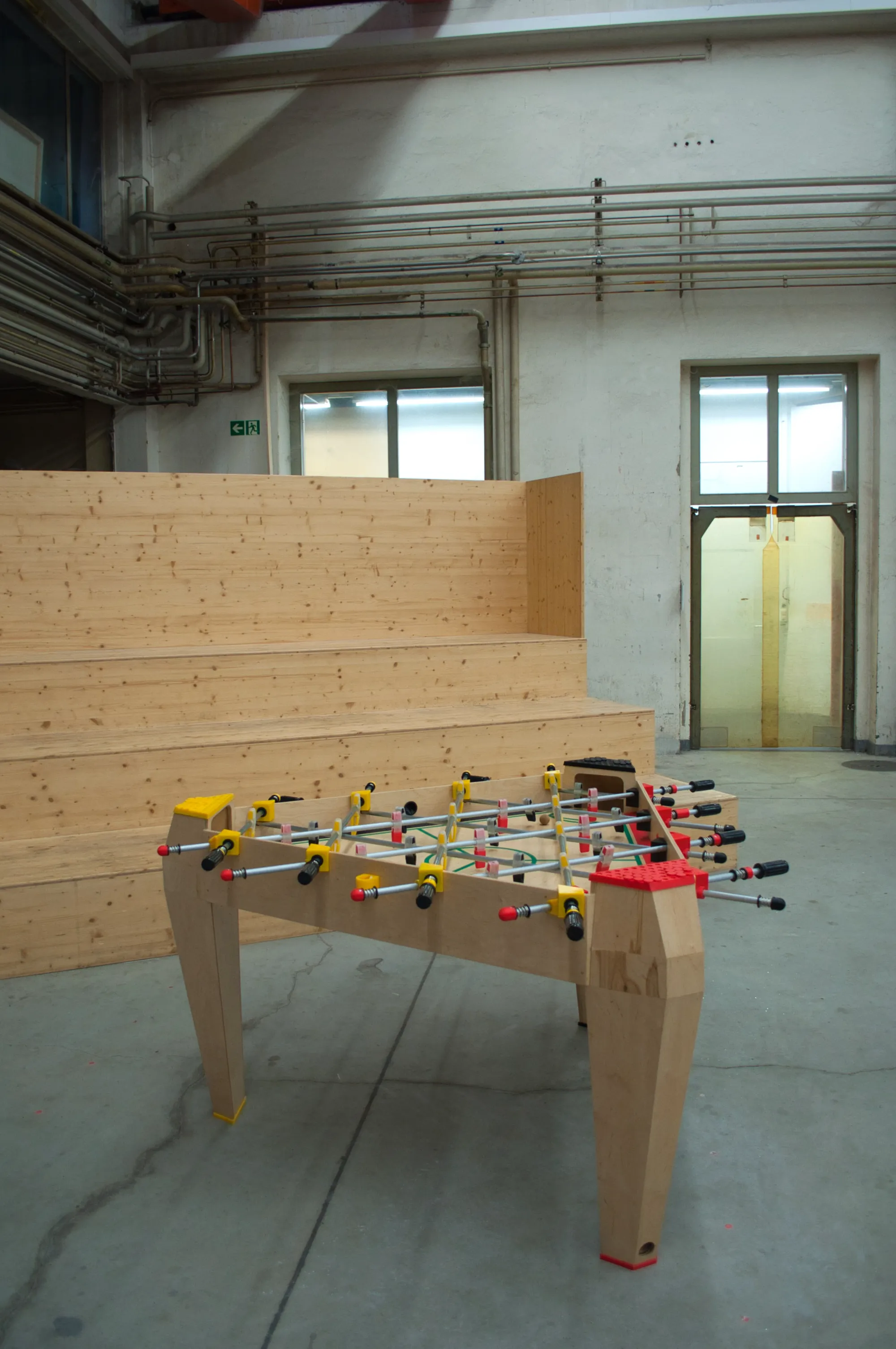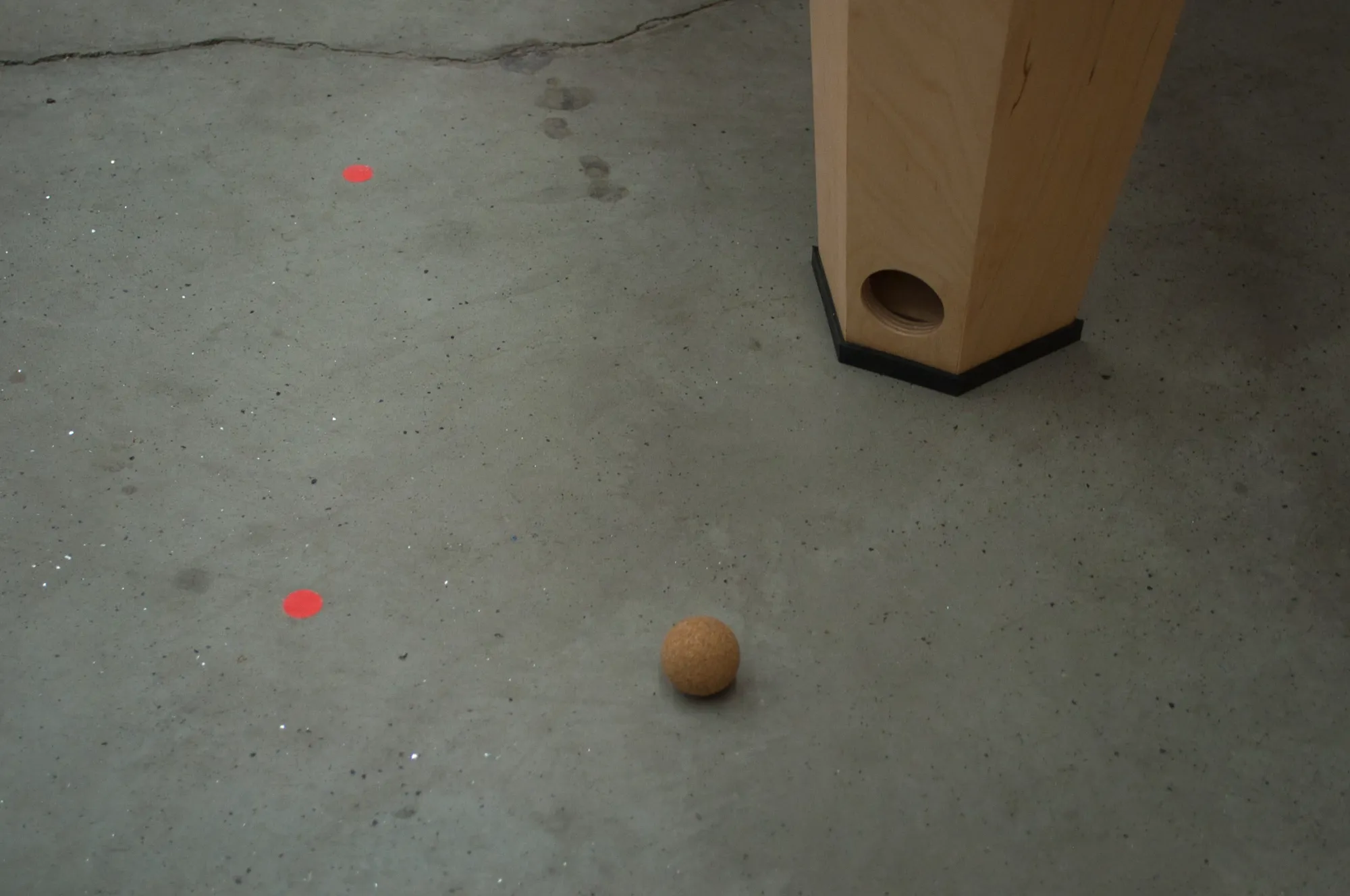 IDENTITY \ LABOUR
May - June 2023, Salon Mondial (CH)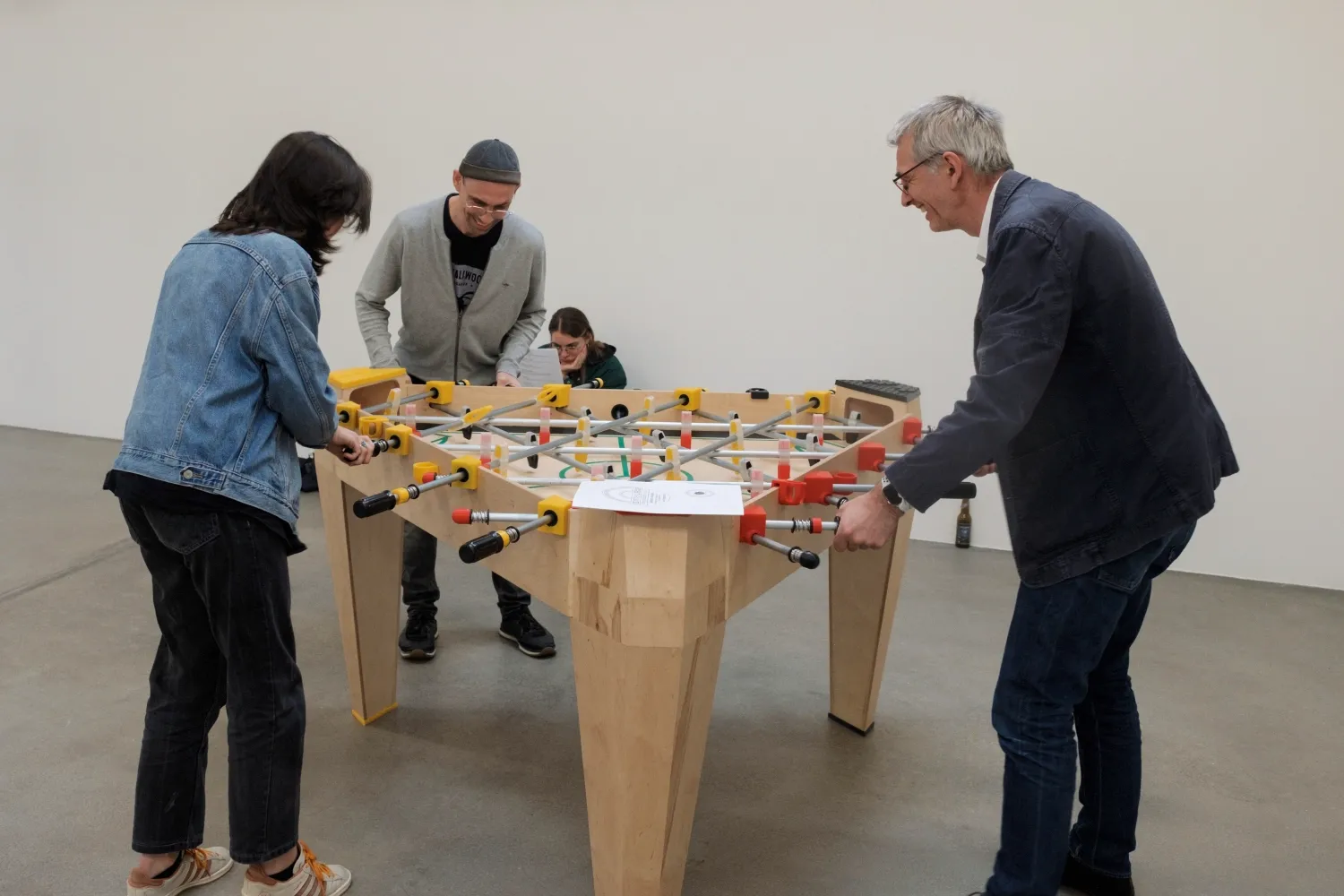 ---
Curated by Alice Wilke
An exhibition by Daniel Vollmond & Lynne Kouassi
Salon Mondial‌
Freilagerplatz 9, 1.OG
4142 Münchenstein, Basel
Switzerland
IL CIRCOLO DEL FRATTEMPO
May 2022, Spoiler Zone Berlin (DE)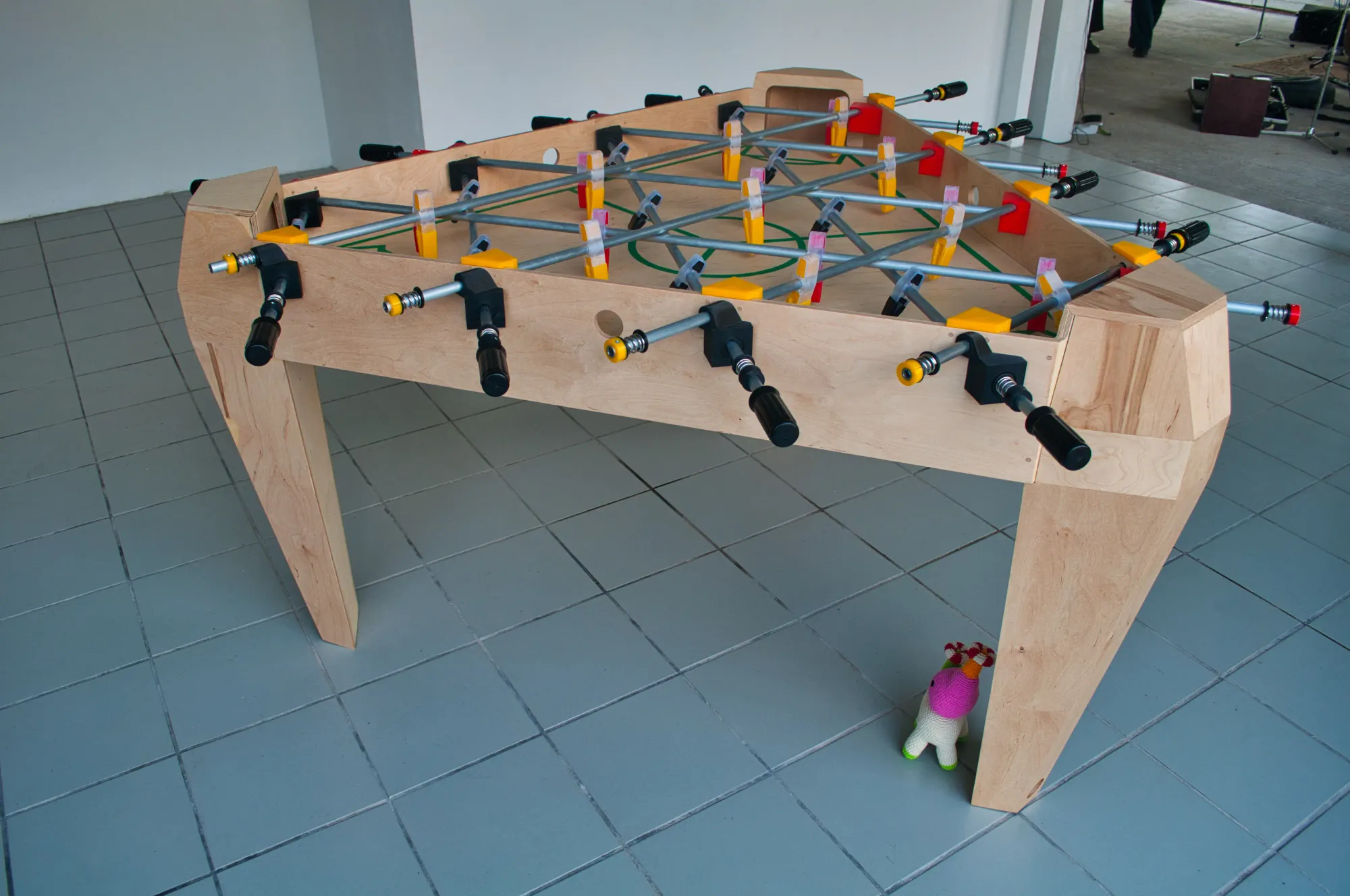 ---
Curated by Mara Micchie & Mercuzio Peron
Participating Artists:
Carla Bregas & M. Takara, Simon Berz, Oh Boy, Marco Proserpio, Lynne Kouassi, Daniel Vollmond, Luca Harlacher, Julie Folly, Beautysalon AYAYAY, Kae Neskovic, Slon, IOKOI + Klara Ravat, Davide Serpetti, XIII, Selezione Naturale, Gustave Didelot, GOfD Soundsystem, INK! -OUS, TimothyfromO, Density Around Void, Orlando Food Berlin, Kids-Klang
Spoiler Zone
Quitzowstr. 108a
10551 Berlin-Moabit
Germany
Prototype (Politics)
Supported by: E-WERK Freiburg, Atelier Mondial, Neustart Kultur